LINGUATEC Desarrollo de la cooperación transfronteriza y la transferencia de conocimiento en tecnologías de la lengua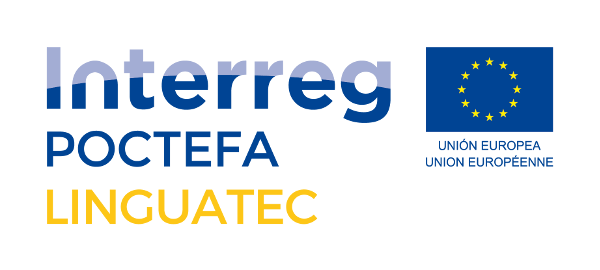 Deskribapen motza (eu):
LINGUATEC: mugakide diren hizkuntzen arteko lankidetza eta ezagutza-transferentzia hizkuntza-teknologian.
LINGUATEC proiektuaren helburu nagusia, aragoiera, euskara eta okzitaniera hizkuntzen arteko lankidetza da, alegia, hizkuntz horietarako baliabide linguistiko, tresna eta soluzio berriak garatu eta probatzea. Besteak beste hauek izango bide dira proiektuaren emaitzak: (1) Aragoieraren digitalizazioaren bide-orria, (2) Okzitanierarako lexikoi elebakar eta elebidunak, baita analizatzaile morfosintakiko eta sintaktikoa ere, (3) Ipar Euskal Herriko euskararako ahots-ezagutza sistema bat, eta (4) hainbat tresna linguistiko eta soluzio berritzaile aragoiera, euskara eta okzitanierarako. Helburu horiek lortuta aukera berriak sortu nahi ditugu herrialde mugakide horien arteko lankidetzak, ezagutzaren transferentzia eta hizkuntza-soluzioak garatzeko. Hizkuntza-aplikazio berri horien erabilera zabalduko dugu, hizkuntzarekin diharduten profesionalentzat onuragarri izango diren soluzioak eskainiz, eduki eleanitzei sarbide emanez eta mugaz haraindiko hizkuntza teknologiaren inguruko kluster bat garatuz.
Deskribapen motza (en):
LINGUATEC: Development of cross-border cooperation and knowledge transfer in language technologies.
Deskribapena (en):
The goal of the project is to develop, test and disseminate new innovative linguistic resources, tools and solutions for a better digitalization level of the Aragonian, Basque and Occitan languages. As a result, we will obtain, among others, (1) a road map of Aragonian Digitalization, (2) new monolingual and bilingual lexicons and morphosyntactic and syntactic analysers for Occitan, (3) a Northern Basque speech recognition system and several linguistic tools as well as (4) new innovative solutions for Aragonian, Basque and Occitan. These cross-border cooperation will allow the transfer of knowledge and to develop linguistic solutions with a potential market uptake, benefiting language professionals, easing access to multilingual contents, and fostering the development of a cross-border language tech cluster.
Deskribapen motza (es):
LINGUATEC: Desarrollo de la cooperación transfronteriza y transferencia de conocimiento en tecnologías de la lengua.
Deskribapena (es):
El objetivo del proyecto es desarrollar, demostrar y difundir nuevos recursos, herramientas y aplicaciones lingüísticas innovadoras que mejoren el nivel de digitalización del aragonés, del euskera y del occitano. Como resultado obtendremos, entre otros, (1) una hoja de ruta de digitalización del aragonés, (2) nuevos léxico monolingüe y bilingüe así como analizadores morfosintáctico y sintáctico para el occitano, (3) varias herramientas lingüísticas como por ejemplo un sistema de síntesis vocal de euskera de Iparralde y (4) nuevas aplicaciones innovadoras para el aragonés, del euskera y del occitano. La colaboración transfronteriza permitirá transferir conocimientos y desarrollar soluciones lingüísticas con potencial de mercado, que beneficien a profesionales de las lenguas y faciliten el acceso público multilingüe a contenidos y avanzar en el desarrollo de un clúster transfronterizo de tecnologías lingüísticas.
Deskribapen motza (fr):
LINGUATEC: Développement de la coopération transfrontalière et du transfert de connaissances en technologies de la langue
Deskribapena_fr:
L'objectif du projet est de développer, démontrer et diffuser de nouvelles ressources, de nouveaux outils et des applications linguistiques innovantes permettant d'améliorer le niveau de numérisation de l'aragonais, du basque et de l'occitan. Résultats attendus: (1) Feuille de route de numérisation de l'aragonais, (2) nouvelles ressources linguistiques (Occitan : lexique monolingue et bilingue occitan/autres langues. Analyse morphosyntaxique et syntaxique) (3) outils linguistiques développés (synthèse vocale basque du Pays basque français), (4) Applications innovantes. La collaboration transfrontalière permettra de transférer des connaissances et de développer des solutions linguistiques potentiellement commercialisables pour aider les professionnels des langues et faciliter l'accès public multilingue aux contenus en progressant dans le développement d'un cluster transfrontalier de technologies linguistiques.
Taldeko ikertzaile nagusia:
Besteak:
Elhuyar Fundazioa, Lo congrés permanent de la lenga occitana, ehu, CNRS, Euskaltzaindia, Sociedad de promoción y gestión del turismo aragones, S.L.U.